DESCRIPTION:
5.1 thru 460 SCFM: ERC Series are traditional open-frame air compressors designed for performance and value. Known for reliability, each features sleek in-line construction, simple controls, quiet dependable operation and low maintenance. MATTEI compressors are simply superior by design.

 ERC Series is available as a base mounted package, mounted onto an air receiver tank, and as the energy saving Stacked SystemTM.  Stacked SystemTM packages twin air compressors on a vertical frame to consume half the floor space, and it includes lead/lag and full alternation control that automatically switches between the two to save energy or, run them both if you need more air.
 ERC Series is friendly to your wallet and the environment as each holds very little lubricant (typically less than half that of a screw type compressor) which saves you a small fortune on oil changes and disposal costs. The oil filter is cleanable through 60 HP – yes, cleanable. The highly efficient mechanical air/oil separation chamber delivers high quality air to the air/oil separator filter thus, it sees very little lubricant and provides up to 10,000 hours of service, and low 1-3 ppm oil carryover.
Available in 200,230,460,575v/3Ph/60Hz (5 HP, 7.5 HP also in 230v/1Ph/60Hz)
FILES & LITERATURE:
ERC SERIES STANDARD FEATURES:
STANDARD EFFICIENCY MOTOR
ERC models are equipped with open-drip proof (ODP) electric motors as standard. TEFC is optional.
MOTOR STARTER
Full voltage motor starter (to 40 HP), wye delta starter (50 HP – 100 HP).
AIR TREATMENT
Air cooled aftercooler with 18°F approach temperature, moisture separator with automatic drain valve.
MAINTENANCE
Maintenance operations only include changing the oil at predetermined intervals, cleaning or replacing the air filter and cleaning the radiator. Benefit from half the oil volume of rotary screw types, and oil separating filters that can reach 10,000 working hours, for significant savings over the life of the machine.
RELIABILITY
These compressors are designed for industrial use 24 hours a day and 12 months a year at constant pressure. Mattei compressors' running often exceeds 100,000 working hours, as evidenced by our Revolutionary 10 Year Warranty.
INHERENTLY QUIET
ERC Series compressors are open-frame machines that operate at a constant 1,800 rpm and deliver sound levels as low as 64 dB (A) WITHOUT a sound enclosure – try that with a rotary screw compressor.
BEARINGLESS AIRENDS
Much like the connecting rods on your engines crankshaft, the heart of the Mattei rotor stator unit (RSU) is the rotor which is simply supported by two (2) white metal Babbitt bushings that routinely deliver >100,000 hours of life. Screw type compressors use up to six (6) radial and thrust bearings engineered for only 50,000 hours (ASME B-10) of life.
CAPACITY CONTROLS ADAPT TO YOUR DEMANDS
The layout and design of every air system is different. Thus, Mattei provides a variety of control schemes as standard to better adapt to the demands and dynamics of your system, to save energy and prevent short-cycling and ambient oil misting problems created by inflexible control schemes and underutilized compressors.
MODULATION OPERATING MODE AT CONSTANT PRESSURE
Thanks to a modulating proportional intake valve that supplies air at constant pressure, these compressors can even work without air receivers. This method automatically adapts to system demands and is ideal for applications with little storage or continuous high air demands.
AUTOMATIC ON LOAD / OFF LOAD
Load/Off Load maintains line pressure within a minimum/maximum pressure range, and the compressor may stop and restart according to air demand. Ideal for applications with adequate air storage tanks or large variations in air demand.
COMBINED ON/OFF LOAD AND MODULATION REGULATION
This regulation allows Mattei compressors to modulate within a set pressure range (for example, ± 4-5 psi). Should the air demand decrease, the compressor will off-load and stop, with evident energy savings. Ideal for applications with little storage and large variations in demand.
Share this item
View full details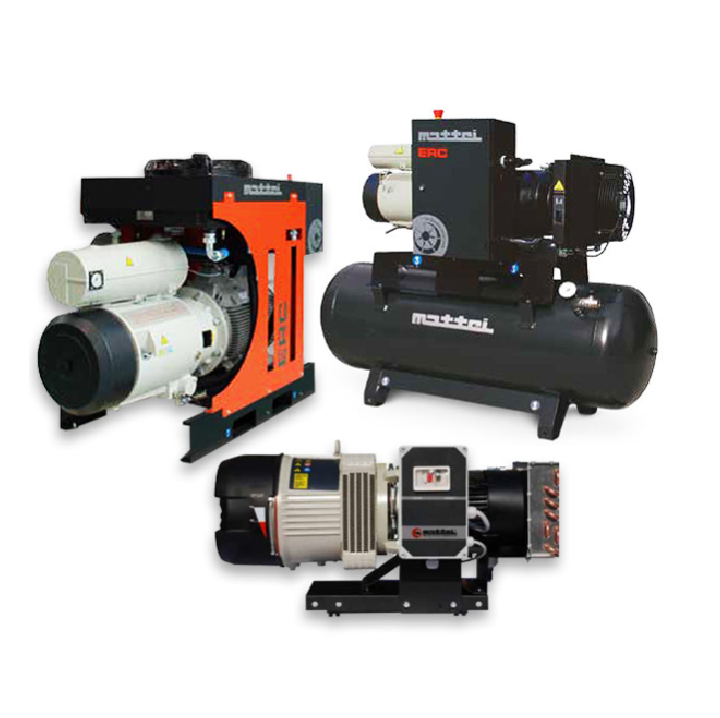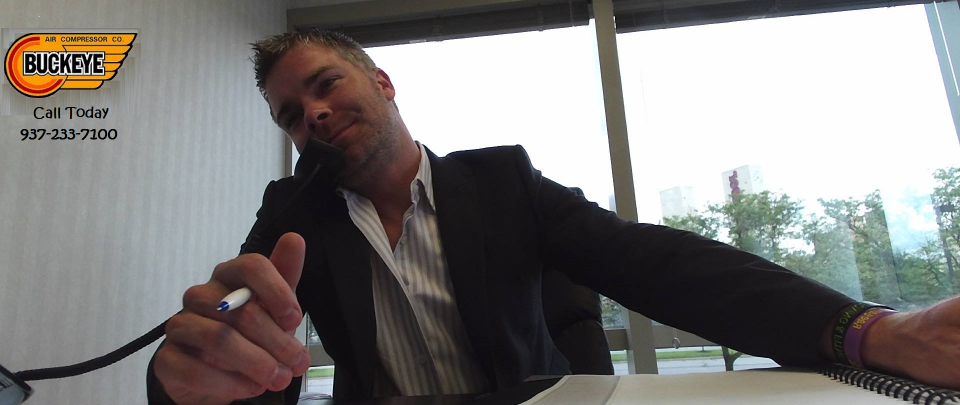 Need additional help?
Speak with John or someone directly from our team to help you find exactly what you are looking for. We want to make your experience with Buckeye Air Compressor exceptional and worth your time!
Returns

It's easy to return an item if you're not satisfied. We will issue a refund to your original form of payment, issue a credit or equal exchange for items returned within 14 days. Click the link below to read more information about our return policy.

Full Return Policy

Our Value

Buckeye Air specializes in Compressed Air Systems for Industries, Businesses, and Individuals. We provide Quality Equipment for businesses that demand the Best. Our Company represents some of the finest Compressed Air Equipment manufactured in the world today.