HLD-PAK (Heatless Regenerative Air Dryer Package) Ranges from 20-7500 CFM

Air/Tak HLD-PAK Heatless Regenerative Air Dryer Packages are the perfect solution for customers who need clean, dry compressed air in a convenient and easy-to-install package! These high-value HLD-PAK packages offer several advantages:
They come complete and ready to install.
No costly separate filter installation or additional piping required.
Completely equipped with all the features you need to produce clean, dry air.
Choose from three different package options to get up and running quickly and efficiently.
HLD-PAK COMPLETE WITH
Heatless Regenerative Air Dryer
Coalescing Pre-filter with Automatic Drain Valve
Particulate After-filter
Differential Pressure Indicators or Gauges on both Filters
HLD-PAK Plus INCLUDES
Three-Valve Bypass
Visual Moisture Indicator
HLD-PAK Plus II INCLUDES
Flex Power Purge System
High Humidity Warning Light
Fail-to-Switch Warning Light
Three-Valve Bypass
AIR/TAK "HLD" dryers deliver a continuous supply of super dry compressed air to downstream point of use. They employ the fundamental and dynamic relationship between desiccant adsorption and regeneration in a twin tower design. 
Small Heatless Regenerative Dryers are the perfect choice when smaller flow rates are needed or for point of use application such as instrumentation, auto body work, painting or powder coating.
STANDARD FEATURES:

On/Off Switch • Tower Indicator Lights
Purge Adjustment Valve
Purge Control Pressure Gauge • Purge Control Valve(s)
Purge Exhaust Muffler(s) • Tower Pressure Gauges
Tower Pressure Relief Valves • Check Valves
4-Way Automatic Switching Valve*
Pneumatically Actuated Switching Valves**
Pilot Control Valve**
Pilot Control Air Filter** 
Pilot Air Switching Valves**
ASME Coded Vessels***
Activated Alumina Desiccant
Desiccant Fill and Drain Ports
Stainless Steel Air Diffuser Screens
NEMA 4 Enclosure
Solid State Timer
115-1-60 Control Circuit
Structural Steel Frame
RECOMMENDED EQUIPTMENT:

AIR/TAK recommends a coalescing prefilter (Grade C) to protect the desiccant against damage from liquid oil and water as well as solid contaminants. A particulate afterfilter (Grade P), which removes any desiccant dust from the outlet air, is recommended to protect downstream equipment.  AIR/TAK offers a full range of coalescing and particulate filters to help protect your equipment investment.  

Flex Power Purge System 
High Humidity Warning Light
Fail-to-Switch Warning light
Audible Alarm
Moisture Indicator
PAKs 
Pre-filter (recommended)
After-filter (recommended)
Bypass Piping
Voltages: 110-50-1, 230-60-1, 12 & 24 VDC
NEMA 7
High Pressure Models 
Min. Working Pressure: …….. 70 PSIG
Max. Working Pressure: …… 150 PSIG
Max. Inlet Temperature: ………… 120°F
Dryer Vessels: ASME Code, Section VIII and latest addenda (200-6250 SCFM)
Exterior Finish: ……Industrial Enamel
Standard Purge Rate: …………….14.7%
Compact Size, High-Performance
Small Heatless Regenerative Air Dryers
Precision Timing Ensures Constant
Supply of Clean, Dry Compressed Air
Model SHLD-25
Air/Tak Small Heatless Regenerative Air Dryers are the perfect choice when smaller flow rates are needed or for point-of-use applications such as instrumentation, auto body work, painting or powder coating.  Compact and durable in construction, these small dryers are high performance, field-proven units.
STANDARD FEATURES:

Switching Valves
Electric Timer
Purge Valves
Shuttle Valves
Six-foot Power Cord
Tower Pressure Gauges
Purge Mufflers
Moisture Indicator
Desiccant-packed Towers
Purge Adjustment Screw 
Inlet Air Pressure: …. 60 PSIG (min.)  to 150 PSIG (max.)
Multiple Ports: .. 3 Inlet and 3 Outlet ports for a variety of piping options
Port Size: ………………. 1/2 – 14 NPTF
Outlet Pressure Dew Point: …..-40°F
Power Consumption: ………10 Watts
Enclosure: ………………………. NEMA 1
Voltage: …………………………. 115-60-1
NEMA 7
Voltages: 100-50-1, 230-60-1, 240/220-50-1, 12 & 24 VDC
Basic Unit (without inlet pressure gauges and moisture indicator.) ……………………………………  Model SHLD-25
Provide Constant -40°F Pressure Dew Point to Maintain Super Dry   Conditions
Engineered to Deliver Continuous Supply of Dry Air
Operate Automatically with Precision Timing System
Share this item
View full details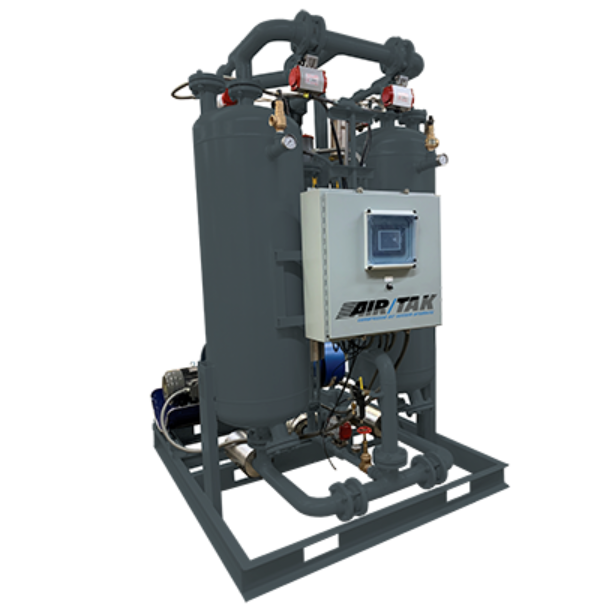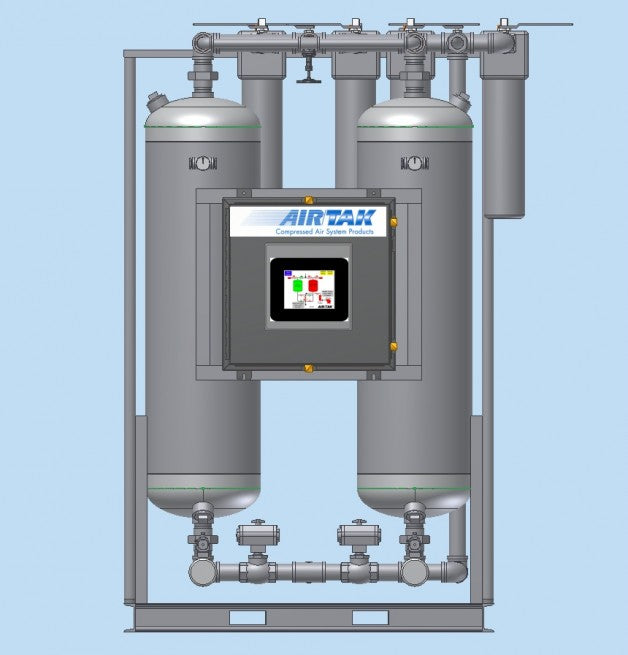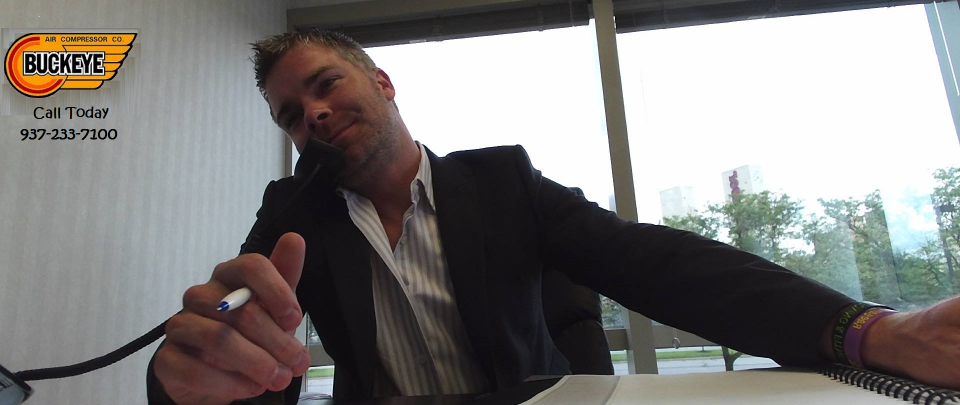 Need additional help?
Speak with John or someone directly from our team to help you find exactly what you are looking for. We want to make your experience with Buckeye Air Compressor exceptional and worth your time!
Returns

It's easy to return an item if you're not satisfied. We will issue a refund to your original form of payment, issue a credit or equal exchange for items returned within 14 days. Click the link below to read more information about our return policy.

Full Return Policy

Our Value

Buckeye Air specializes in Compressed Air Systems for Industries, Businesses, and Individuals. We provide Quality Equipment for businesses that demand the Best. Our Company represents some of the finest Compressed Air Equipment manufactured in the world today.