COMPRESSED AIR TREATMENT SYSTEM

A complete air treatment system
Functions as an aftercooler/separator, refrigerated dryer and filter in one package
Eliminates need for separate aftercooler and separator... accepts high temperature air (to 1800 F) directly from your air compressor
Includes a refrigerated dryer… removes moisture… eliminates troublesome water from downstream air lines and equipment
An integral 3 micron filter removes solid contaminates and 60% of oil aerosols (for virtually oil free air add a high efficiency oil removal filter downstream)
Furnishes clean, dry air for commercial and industrial facilities with 5 to 30* horsepower compressors
Protects pneumatic equipment from solid and liquid contaminants
Allows compressed air equipment to work at peak efficiency
Prolongs equipment life… reduces maintenance costs
Eliminates the need to install and maintain point-of-use filters, separators or extractors
Easy model selection
Pre-engineered systems… no need to select and purchase separate components
Models matched to common compressor sizes
Easy installation
Compact - saves valuable floor space
No separate components to pipe together… simply connect inlet and outlet connections to the air system, plug in and it's ready to operate
Easy to use

Continuously dries and cleans without adjustments
Eliminates the need to frequently replace desiccants, paper rolls, etc.
Economical

Low power usage
Low pressure drop
FEATURES:
Compact, highly efficient heat exchangers… no internal mesh to foul… heat exchange efficiency increased by creating helix flow paths in counterflow arrangement
Two stage separator/filter removes condensed oil and water over a wide range of flows
Reliable condensate drain - air operated… automatically discharges water and oil from dryer without air loss… no timer to adjust
Automatic refrigeration temperature control system maintains precise chilled air temperature – never needs to be adjusted for load, ambient or seasonal changes, no freeze ups
Fan switch - allows operation in low (350F, 20C) ambients, saves energy at low loads Hermetic refrigeration system - requires no maintenance, no adjustments, operates as reliably as your home refrigerator
Air reheated to save energy and prevent pipe sweating
Easy to Install 
Free standing cabinet with feet
Power cord with molded plug
Staggered inlet/outlet connections makes pipe connections easy
Easy to operate
On/off switch - turns all components on
Fault light - indicates overload or system malfunction
Easy to maintain
Simple filter sleeve replacement
Includes cleanable refrigeration condenser filter and cleanable inlet strainer
Share this item
View full details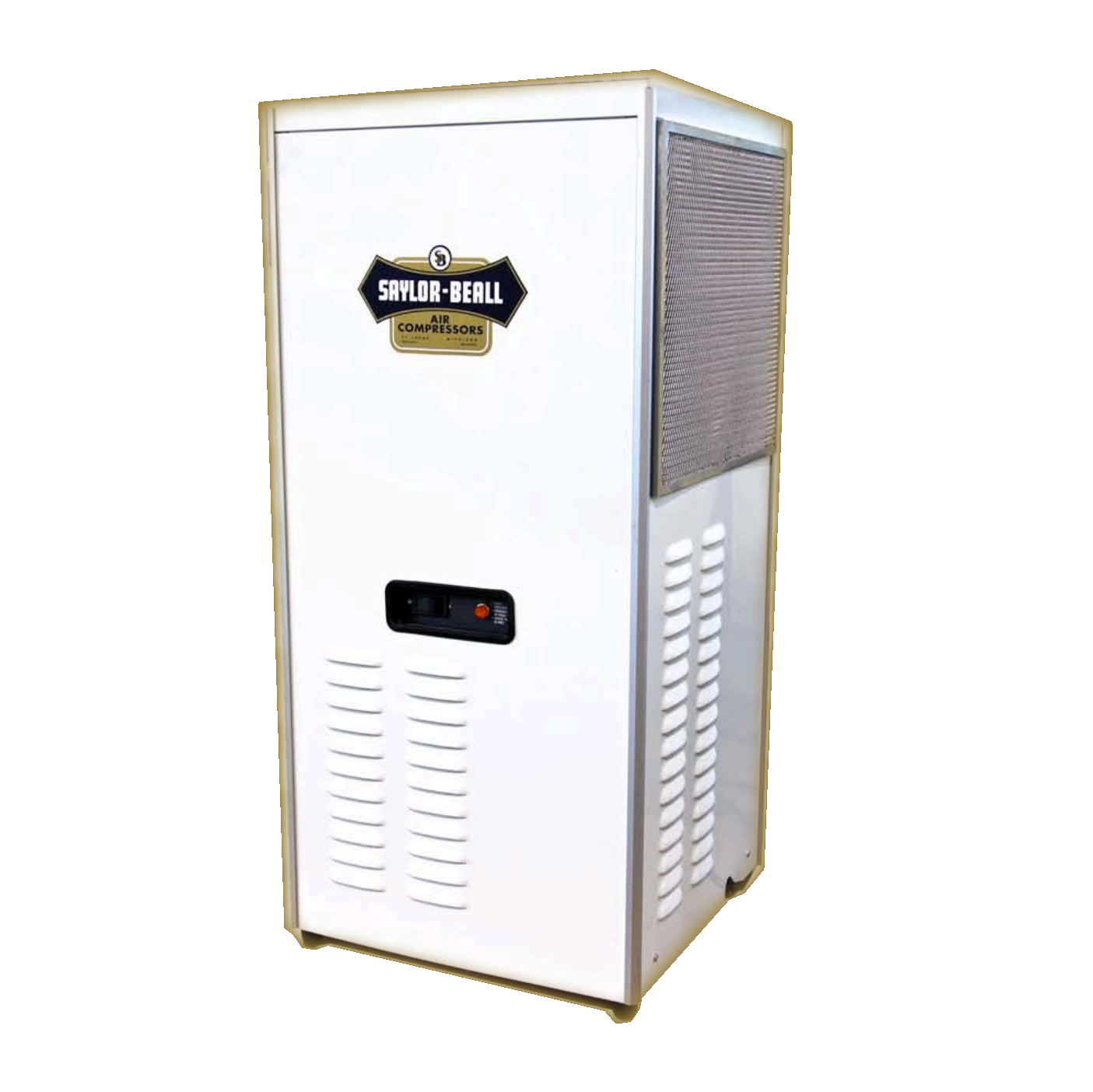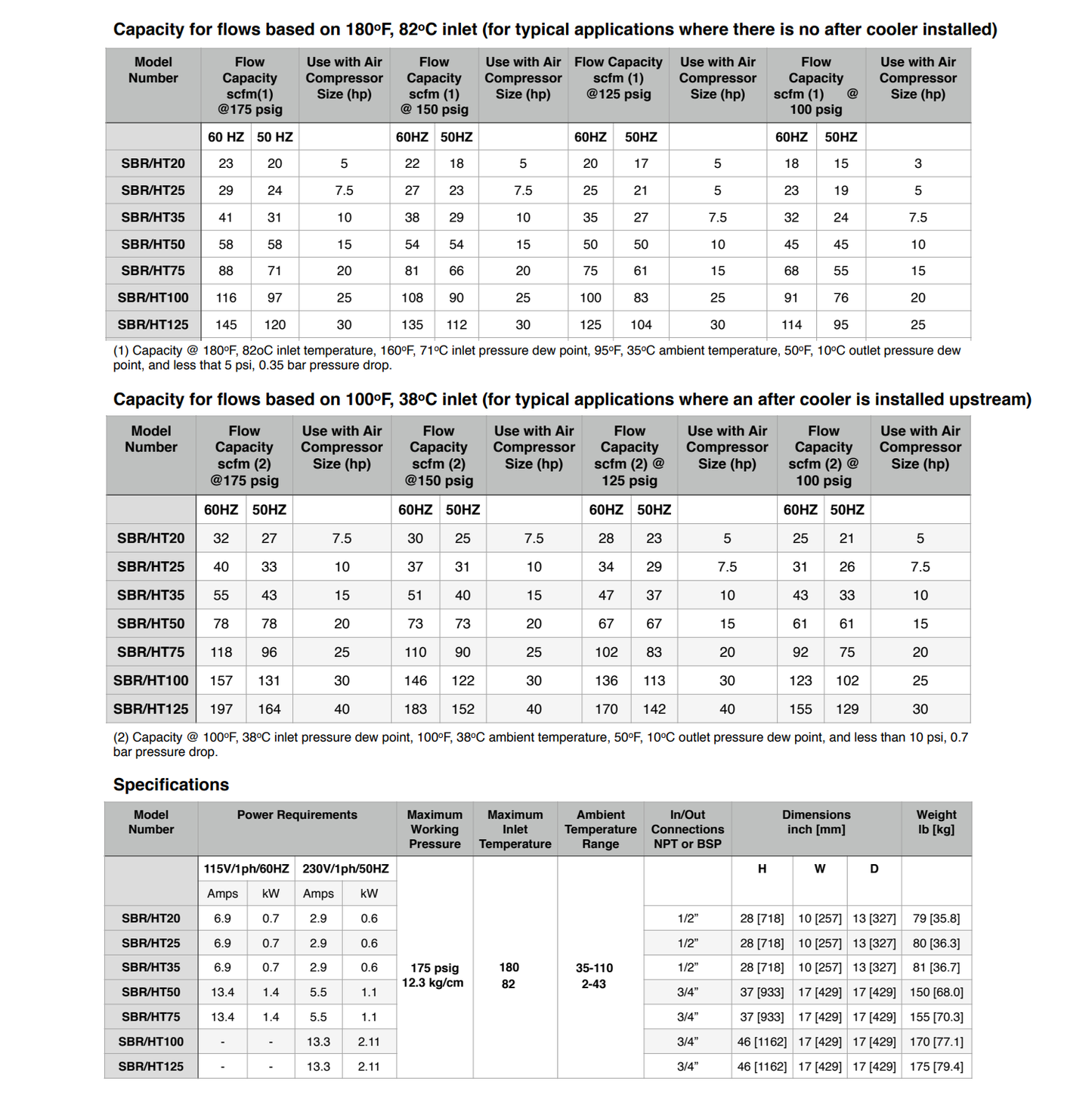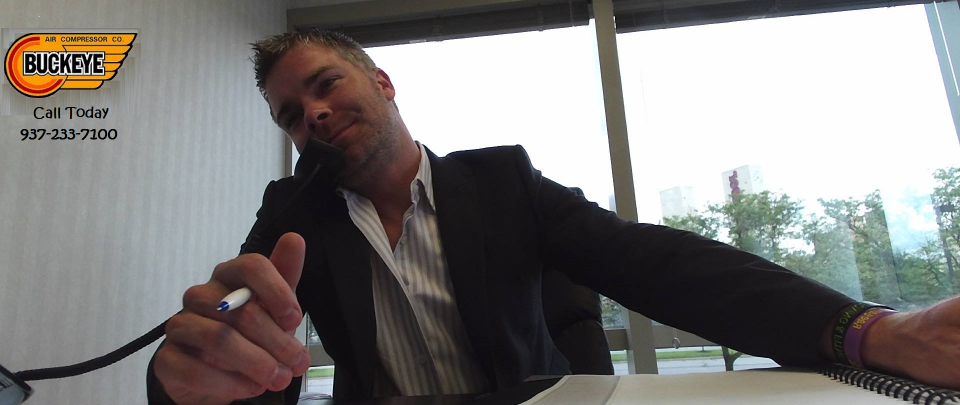 Need additional help?
Speak with John or someone directly from our team to help you find exactly what you are looking for. We want to make your experience with Buckeye Air Compressor exceptional and worth your time!
Returns

It's easy to return an item if you're not satisfied. We will issue a refund to your original form of payment, issue a credit or equal exchange for items returned within 14 days. Click the link below to read more information about our return policy.

Full Return Policy

Our Value

Buckeye Air specializes in Compressed Air Systems for Industries, Businesses, and Individuals. We provide Quality Equipment for businesses that demand the Best. Our Company represents some of the finest Compressed Air Equipment manufactured in the world today.