Industrial Air Compressors

Saylor Beall industrial two stage industrial air compressors are built with either an electric motor or engine driven option.  All of our reciprocating air compressors are proudly USA made and rank among the best air compressors in the industry.  Bellow models are mounted on a 60-240 gallon horizontal tank.
Why Pressure Lubricated?
The design of Saylor-Beall's pressure lubricated air compressors is especially well suited for industrial environments where extreme operating conditions demand excellence in air compressor design and quality.
High-temperature environments, high duty-cycle service, and applications where other forms of lubrication are unacceptable indicate the need for pressure lubricated systems.
How it works
A gear type rotary oil pump mounted at the end of the crank-shaft, coupled with rifle drilled crankshaft and connecting rods provide pressurized oil flow to the parts of the compressor that most need lubrication - the crankshaft, connecting rods, and piston pins. This system dramatically increases the service life of the compressor.
Share this item
View full details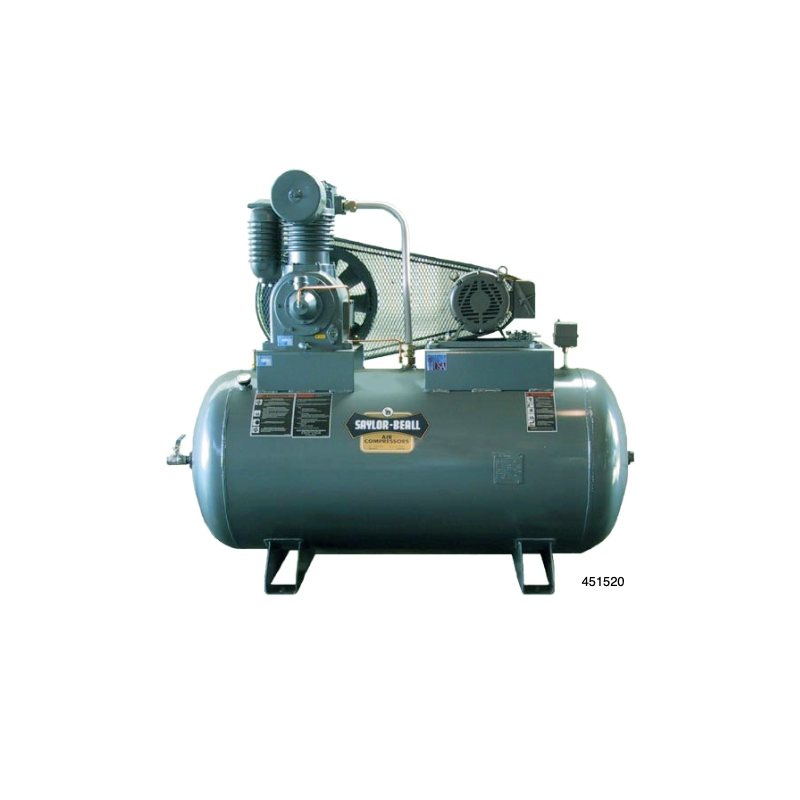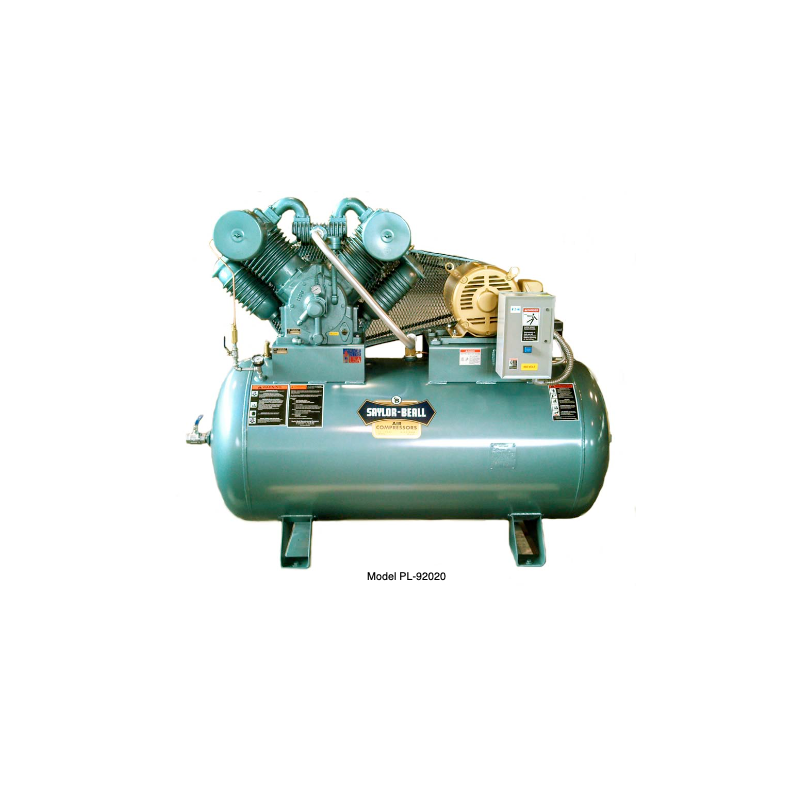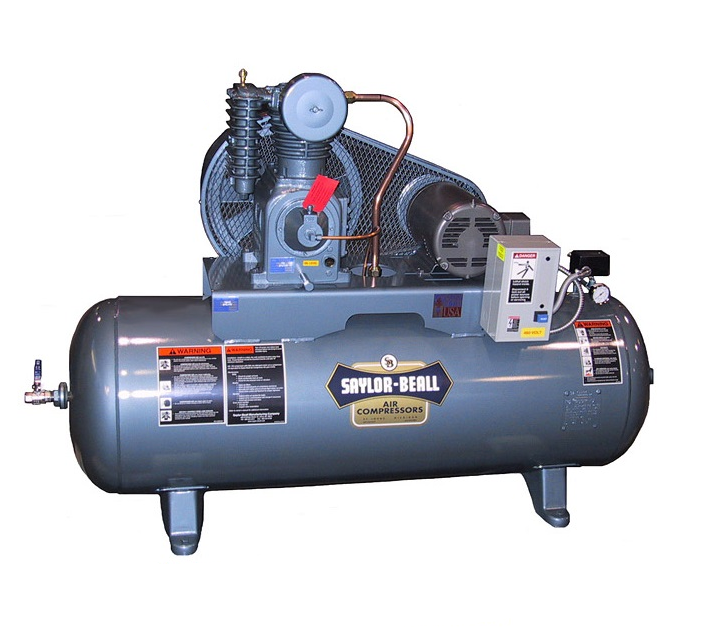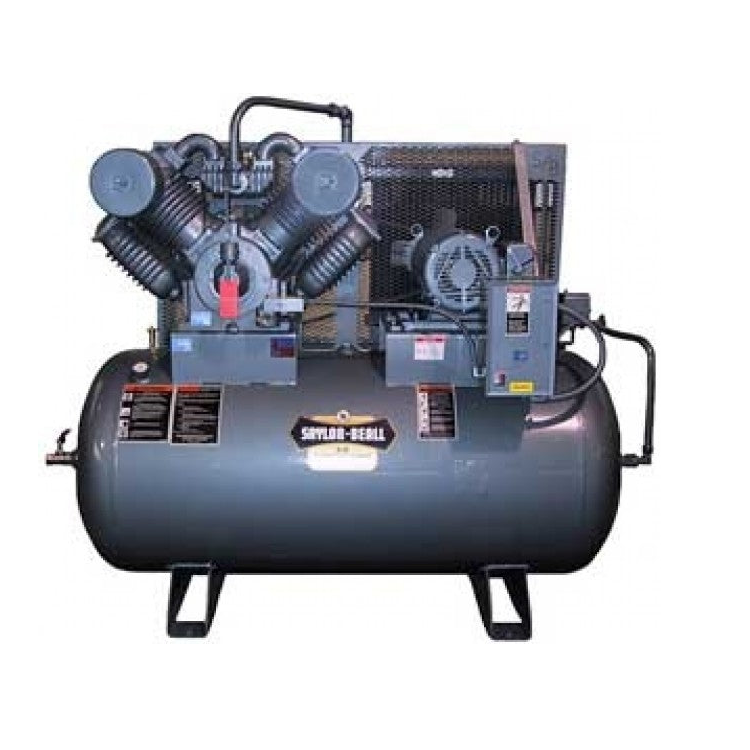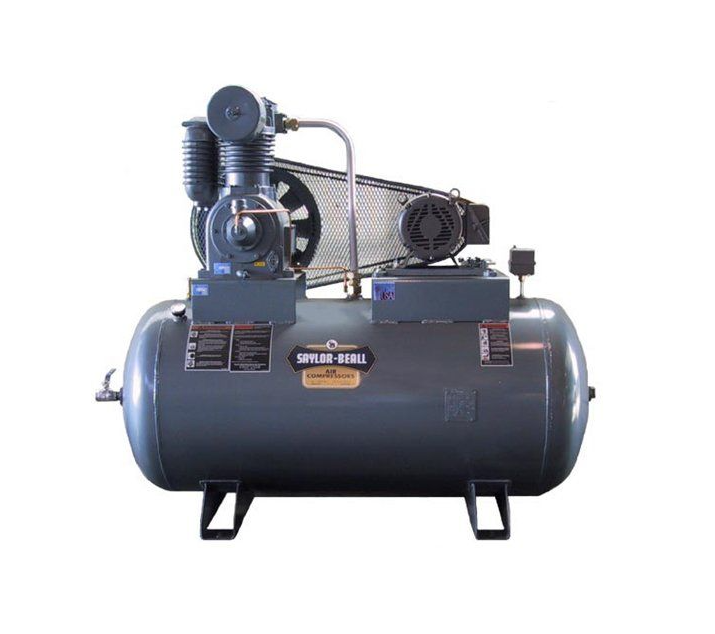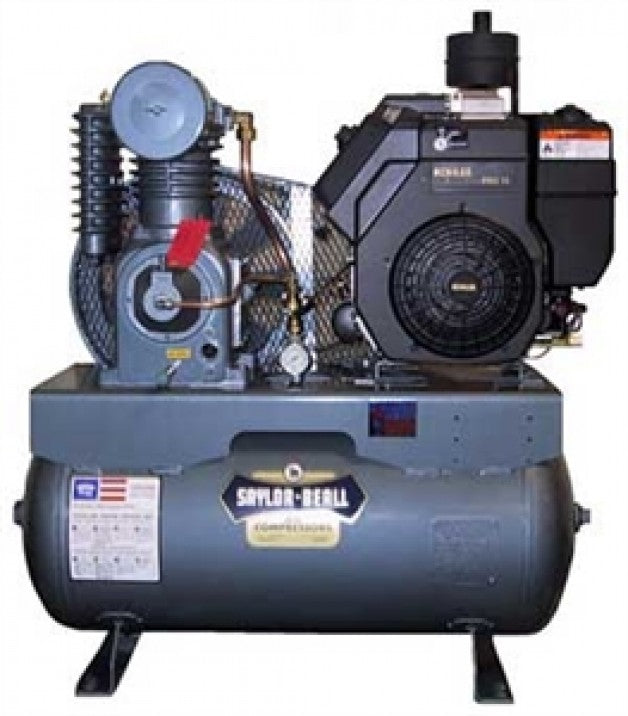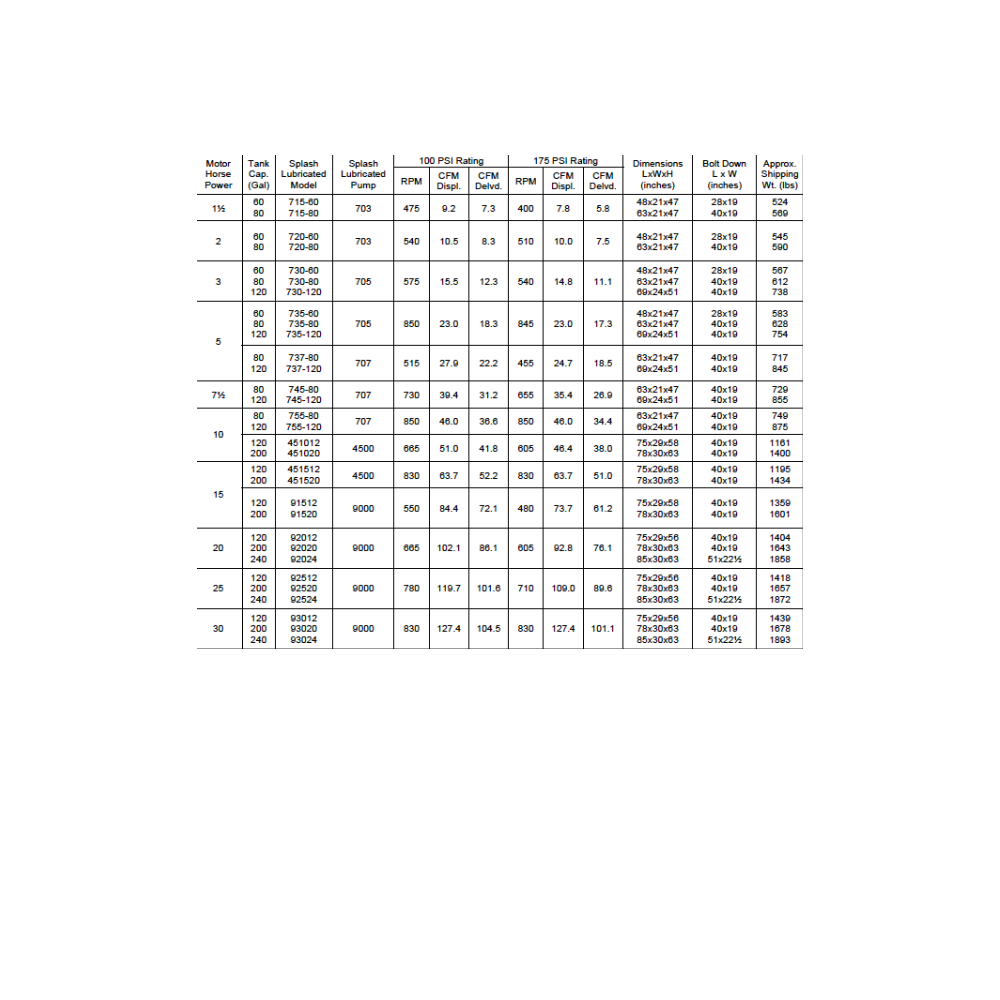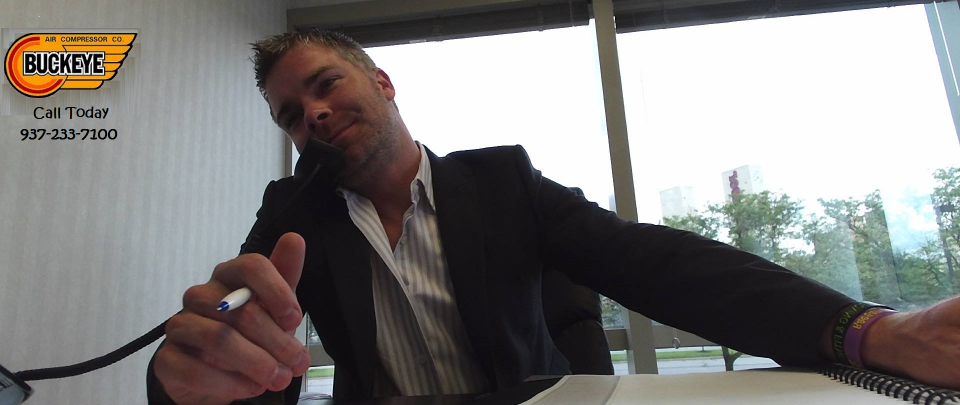 Need additional help?
Speak with John or someone directly from our team to help you find exactly what you are looking for. We want to make your experience with Buckeye Air Compressor exceptional and worth your time!
Returns

It's easy to return an item if you're not satisfied. We will issue a refund to your original form of payment, issue a credit or equal exchange for items returned within 14 days. Click the link below to read more information about our return policy.

Full Return Policy

Our Value

Buckeye Air specializes in Compressed Air Systems for Industries, Businesses, and Individuals. We provide Quality Equipment for businesses that demand the Best. Our Company represents some of the finest Compressed Air Equipment manufactured in the world today.