DESCRIPTION:
Air/Tak SD-SERIES Refrigerated Air Dryers Ranges from (10-250 CFM)
Buckeye air Compressor can size the dryer to match the needs to the Horsepower of your Compressor. 
Air/Tak Refrigerated Air Dryers remove water and contaminants before they can damage your equipment or disrupt operations. The dryers supply clean, dry air with a low pressure dew point so:
Machines run better
Operations run more efficiently
Equipment lasts longer with less maintenance
Air/Tak SD Series dryers are designed for smaller flows.
Air-cooled units with rated flows from 10-250 SCFM are available with
heavy-duty heat exchangers and condensing units completely
enclosed in a welded, high-quality painted metal cabinet.


STANDARD FEATURES:
Six-foot Power Cord (SD-10-A to SD-100-A)
Electrical Terminal Block(SD-150-A to SD-250-A)
On/Off Switch
Power On & High Temperature Indicator Lights
Air-to-Refrigerant Tube-in-Tube Copper Heat Exchanger
  (SD-10-A & SD-20-A)
Air-to-Air and Air-to-Refrigerant Tube-in-Tube Copper
  Heat Exchanger (SD-30-A & SD-40-A)
Air-to-Air and Air-to-Refrigerant Brazed Plate Stainless Steel
  Heat Exchanger (SD-50-A to SD-250-A)
Moisture Separator/Automatic Drain
Refrigerant Suction Pressure Gauge
Inlet Air Temperature and Outlet Air Pressure Gauges
  (SD-150-A to SD-250-A)
Double Flared Connections
OPTIONAL FEATURES:
Ambient Air Filter
Solenoid Drain Valve
Inlet Air Temperature Gauge
Outlet Air Pressure Gauge
Coalescing prefilters and Afterfilters
Contact us today to her more about this product!
Share this item
View full details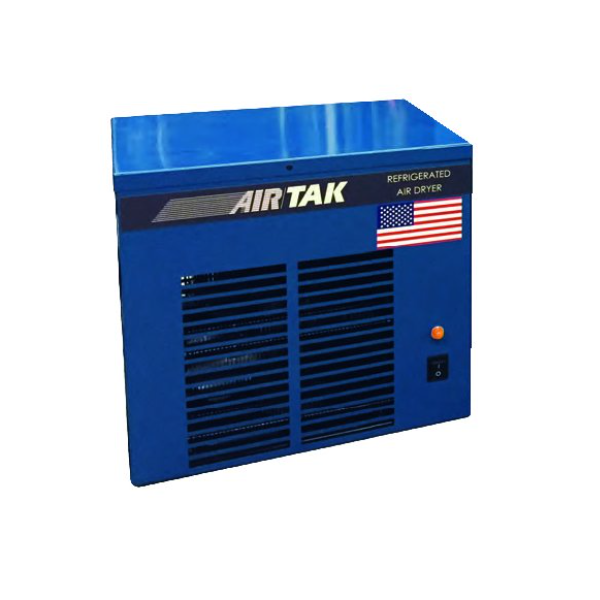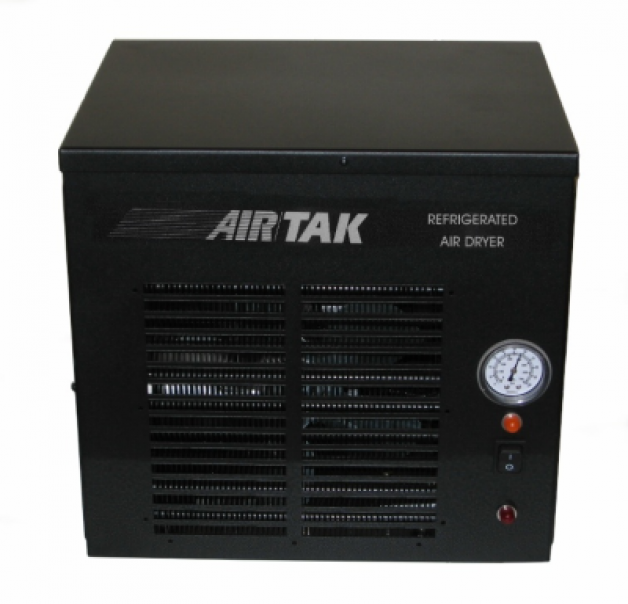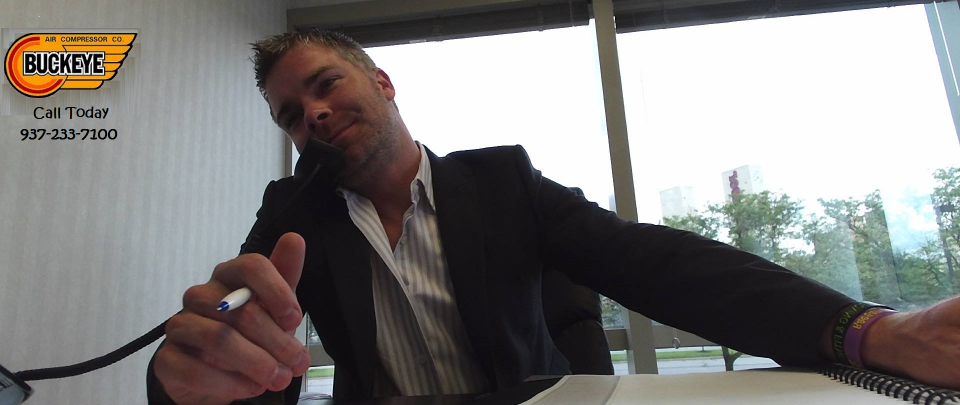 Need additional help?
Speak with John or someone directly from our team to help you find exactly what you are looking for. We want to make your experience with Buckeye Air Compressor exceptional and worth your time!
Returns

It's easy to return an item if you're not satisfied. We will issue a refund to your original form of payment, issue a credit or equal exchange for items returned within 14 days. Click the link below to read more information about our return policy.

Full Return Policy

Our Value

Buckeye Air specializes in Compressed Air Systems for Industries, Businesses, and Individuals. We provide Quality Equipment for businesses that demand the Best. Our Company represents some of the finest Compressed Air Equipment manufactured in the world today.